Thursday, October 30, 2003
Speaking of Farms
In Multinational Finance, we're now moving from currency analysis to country analysis. The professor has introduced us to the Index of Economic Freedom as a useful tool for gauging a country's policies and business climate. Here's what the IEF had to say about the trade policies of all those countries complaining about our supporting our farmers:
Chile: On some agricultural goods, such as wheat, vegetable oils, and sugar, Chile applies duties on top of the existing tariff rate, and this can increase the effective tariff rate dramatically. The U.S. Trade Representative reports that "due to low international wheat prices in 1999 and 2000, this system led to applied import duties as high as 90 percent, well above Chile's WTO bound rate." ... Since agriculture is one of the most important export sectors, barriers on agricultural products distort trade significantly.

El Salvador: The U.S. Department of State reports that "when the imported goods are vegetables or animals, a license from the Ministry of Agriculture is needed to certify that the goods meet local health and sanitary regulations.

Uruguay: As a member of the Southern Cone Common Market (MERCOSUR), Uruguay maintains relatively low trade barriers with Brazil, Paraguay, and Argentina but applies a high tariff on all goods and services coming into Uruguay from countries outside MERCOSUR.

Costa Rica: However, there are non-tariff barriers, such as lengthy and cumbersome processes to obtain standard sanitary and phytosanitary documentation.

Panama: "The Government has erected substantial non-tariff barriers for certain agricultural products including chicken, beef, and some produce and dairy products." With respect to specific implementation of this policy, "the mechanism utilized has been alleged phytosanitary deficiencies or simply the refusal or delays in processing phytosanitary permit applications for agricultural products."

Guatemala : now imposes tariff rates quotas (TRQ) for corn, rice, wheat and wheat flour, apples, poultry meat and poultry by-products (fresh, frozen, or refrigerated, with some exceptions), and fresh and frozen red meat

Peru : In 1991, Peru introduced "temporary" import surcharges on some agricultural products, claiming they were needed to offset subsidies by exporting countries. The U.S. Department of State reports that "the government began reducing the surcharges in increments in April 1994, and in July 2001, this system was replaced by a `price band system' similar to one used by the Andean Community."

Brazil : Despite progress, SPS [sanitary and phytosanitary] measures remain significant barriers in many cases, in part driven by Brazil's implementation of the harmonized phytosanitary standards of the Southern Cone Phytosanitary Committee (COSAVE)

Paraguay: The government maintains no major non-tariff barriers to trade, although it has erected barriers to some agricultural imports such as poultry.

Honduras: The U.S. Trade Representative reports that "Honduras implements a price band mechanism for imports of yellow corn, sorghum, and corn meal…. [I]mports entering with prices within the price band are assessed a 20 percent tariff…. [F]rom February to August, duties are allowed to fluctuate according to the predetermined duty tables for each commodity. This seasonal restriction has been added to provide protection to local grain farmers during the main harvest season." Honduras prohibits imports of cement, sugar, rice from Southeast Asia, and beef from South America to protect the domestic industry.

Ecuador: commodities are occasionally prevented from entering Ecuador through the arbitrary use of sanitary rules as a way to restrict import quantities

Venezuela: The U.S. Department of State reports that Venezuela restricts imports of certain agricultural products (including wheat, grains, rice, pork, poultry, oilseeds, edible oils, oilseed meals, and milk) through a price band mechanism; in addition, "the import licensing system calls for purchasing of domestically produced commodities before granting licenses to importersan item under WTO review."


---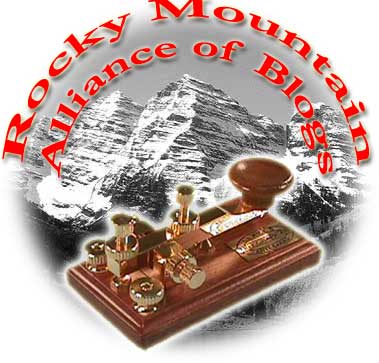 "In Colorado, the Rocky Mountain Alliance of Blogs is covering the hot GOP primary between beer magnate Pete Coors and former Rep. Bob Schaffer with a great deal more insight than the Denver newspapers." -John Fund, OpinionJournal.com

"The Rocky Mountain Alliance offers the best of what the blogosphere has to offer." -David Harsanyi, Denver Post
recent
Micorsoft I managed to kill of Gator, Save, and G...
Screaming, Like the Passengers in His Car... If t...
Coffee Shop So, after doing a little code clean-u...
Shepler's The jeans finally wore out last week, a...
Reagan Slander Look, Ronald Reagan was a human be...
As Seen on Powerline I think Victor Davis Hanson ...
Who's Idol-Worshipping Now? As much as Judaism st...
How We Treat Their Children I'm surprised AFP did...
Madame Chiang Dies Sometimes, when someone who us...
Sparta and Athens The conflict between Sparta and...
archives
11/01/2002 - 12/01/2002
12/01/2002 - 01/01/2003
01/01/2003 - 02/01/2003
02/01/2003 - 03/01/2003
03/01/2003 - 04/01/2003
04/01/2003 - 05/01/2003
05/01/2003 - 06/01/2003
06/01/2003 - 07/01/2003
07/01/2003 - 08/01/2003
08/01/2003 - 09/01/2003
09/01/2003 - 10/01/2003
10/01/2003 - 11/01/2003
11/01/2003 - 12/01/2003
12/01/2003 - 01/01/2004
01/01/2004 - 02/01/2004
02/01/2004 - 03/01/2004
03/01/2004 - 04/01/2004
04/01/2004 - 05/01/2004
05/01/2004 - 06/01/2004
06/01/2004 - 07/01/2004
07/01/2004 - 08/01/2004
08/01/2004 - 09/01/2004
09/01/2004 - 10/01/2004
10/01/2004 - 11/01/2004
11/01/2004 - 12/01/2004
links
sharf stuff
resume
2003 Road Trip Photos
2004 Road Trip Photos
newspapers
The Jerusalem Post
Maariv
Haaretz
The London Telegraph
New York Times Corrections
radio
Hugh Hewitt
Radio Blogger
Lea Faulkner
Dennis Prager
michael moore
MooreLies
Unfairenheit 9/11
More Distortions...

blogs
Rocky Mtn. Alliance
Exultate Justi
American Kestrel
The Mangled Cat
Clay Calhoun
Mt. Virtus
My Damascus Road
Exvigilare
Best Destiny
Thinking Right
The Daily Blogster

Friends of the Alliance
Bill Hobbs
TyroBlog
Mile High Delphi
The DRUM and CANNON
One Destination
Conservative Eyes
The Virginian Reporter
A Time for Choosing

other blogs
Oh, That Liberal Media
Powerline
Boker Tov, Boulder
One Big Swede
American Thinker
Meryl Yourish
Instapundit
NRO Corner
Little Green Footballs
>No Left Turns

<-
?
Colorado BlogRing
#
->
help Israel
Israel Travel Ministry
Friends of the IDF
Volunteers for Israel
Magen David Adom
axis of weevils
Orson Scott Card
Sen. Joseph Lieberman
Sen. Zell Miller
Roger L. Simon
contact us
Joshua Sharf
Bill Eigles
site sections
Book Reviews
archives