Reader Cory Skluzak sends along these pictures. He got a spot on stage behind the President.

Here's a mom who doesn't like having her son's lunch money being flip-flopped on:




Here's the crowd. As you can see, the President is drawing at least as well as the Beatles:




and The Man Himself: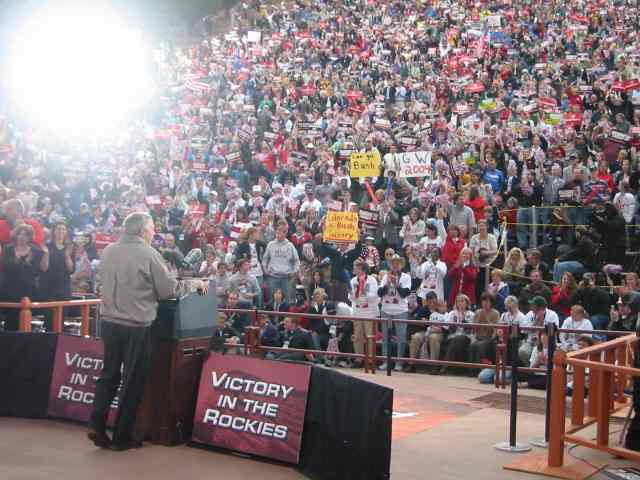 Thanks, Cory!